KB Trails Rates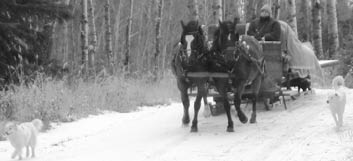 Drifters Camp & Paradis Inn: $90.00 + gst per night or $540.00 per week + gst.

Earl's Place: $120 + gst per night for 1-2 people
$160 + gst per night for families or more than 2 people.

Please note that we prefer a minimum of 2 night bookings per reservation. However we will entertain bookings for one night on a case by case basis and there will be an additional charge of $25-40 per night added to reservation depending on cabin booked.
Booking
50% deposit or 1 night minimum charge required at time of reservations
Payment Options
Credit card, debit, e-transfer, cash
5% Goods & Services tax added to all transactions.
Cancellation Policy
Reservations cancelled more than 30 days prior to arrival will receive full refund less $25.00 Administration fee.
payments are non-refundable if booking is cancelled within 30 days of arrival date.
Agreements
This is the KB Trails fine print, only it's in large print for those of us blessed with getting older and losing our precious eyesight!
Click here to see more. You'll find other useful information about your KB Trails experience.