Accommodations
All you need bring is your food, bedding and a sense of humor!
Please visit the Agreements page for more details.

Pets are welcome especially if they can vouch for their owners :)
Cabins are identified as Drifter's Camp, Paradise Inn, and Earl's Place.
All three cabins are in isolated locations; meaning they are approximately 0.4-0.8 km from other residences in any direction yet are still accessible by private vehicle. Four wheel drive vehicle is recommended for winter time access but is not absolutely necessary.

DRIFTER'S CAMP & PARADISE INN
Drifter's Camp and Paradise Inn offer the opportunity to step back in time and experience rustic living with candles and oil lamps for lighting, visits to the outhouse through forest, hauling water in jugs from the main house, and adventurous, creative cooking. Leave the "techno bling" behind for a moment or two and disconnect. You may find yourself reconnecting in new and old ways with those who matter most and the passion within. Imagine the possibilities of what may be, as you reflect on what once was, living in the moment of now. If you are "campers" these two cabins are definitely for you; especially if you are looking to upgrade your camping experience for a roof over your head and an indoor fire to keep you warm.

Pricing:
$80.00 per night, $480.00 per week
We prefer a minimum 2 night booking especially on weekend stays. Having said that we will entertain a single night booking based on a case by case basis with an additional charge of $20 per night.

Year round availability.


PARADISE INN
Paradise Inn started out as Karen's very own personal hideaway and now she shares it with you. This cabin is suitable for a single person or a couple looking for some quiet time away and sleeps 2 people in a queen size bed.

Other amenities include:
- Covered deck for outdoor living even when the weather is challenging
- Wood stove for heating
- Dishes, Cooking utensils
- Barbecue
- Outdoor propane camp stove
- Out House
- Picnic Area with fire pit
- Free firewood
- Access to Washroom and Showers is optional and are available at our main house through a private entrance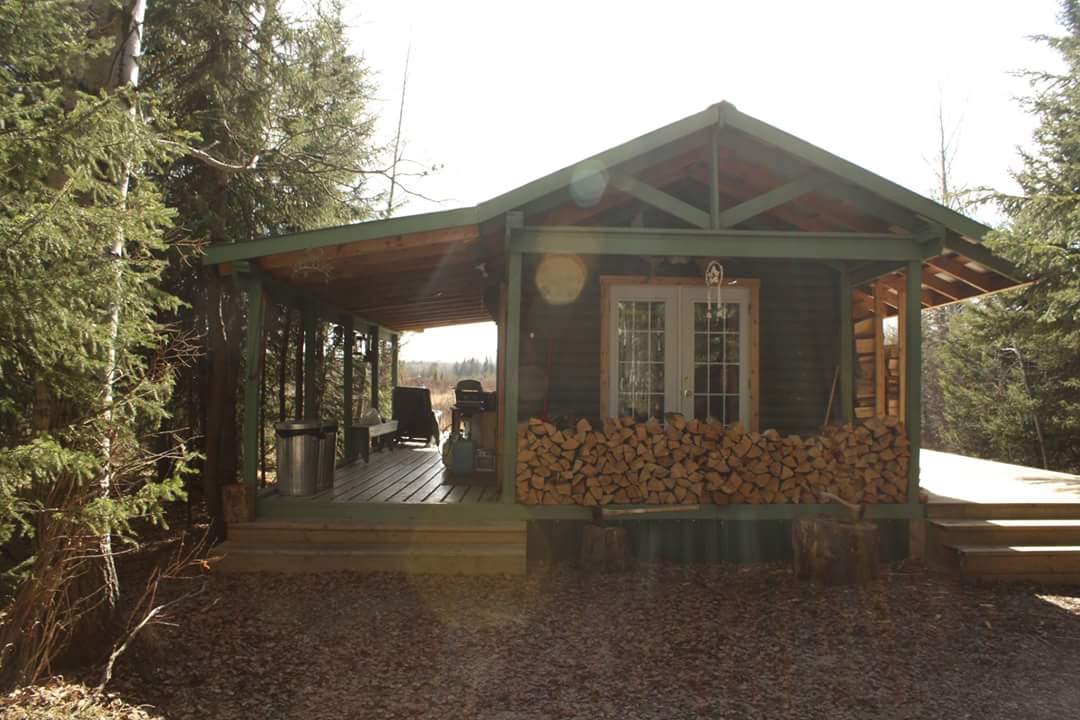 DRIFTER'S CAMP
Drifter's Camp is more suitable for a family or small group. This cabin can sleep 5 people in 2 double beds in one room and a single bed in a separate room with the woodstove and eating area. Know that it can get very cozy especially with five adults


Other amenities include:
- Covered deck for outdoor living even when the weather is challenging
- Wood stove for heating
- Dishes, Cooking utensils
- Barbecue
- Outdoor propane camp stove
- Out House
- Picnic Area with fire pit
- Free firewood
- Access to Washroom and Showers is optional and are available at our main house through a private entrance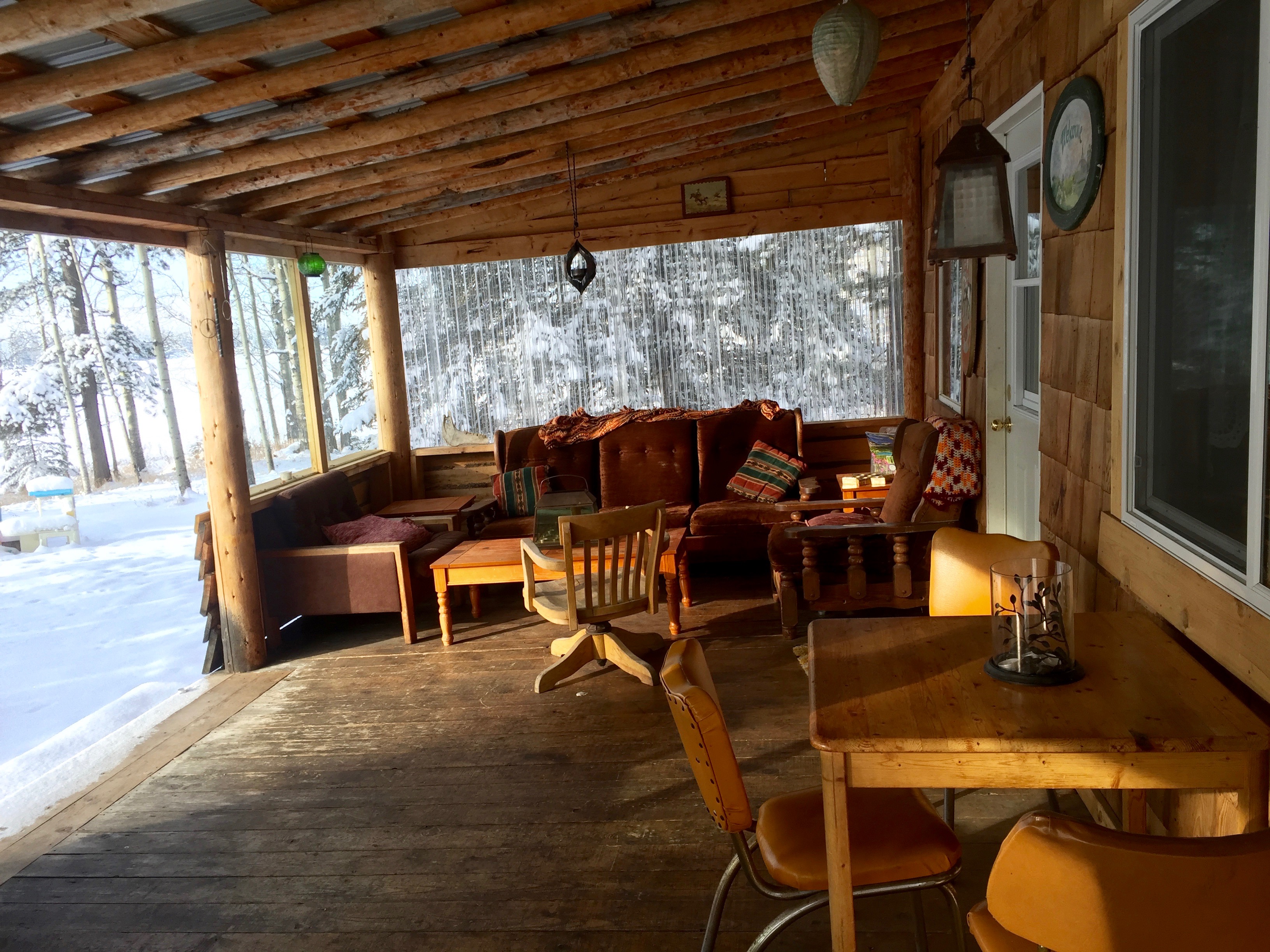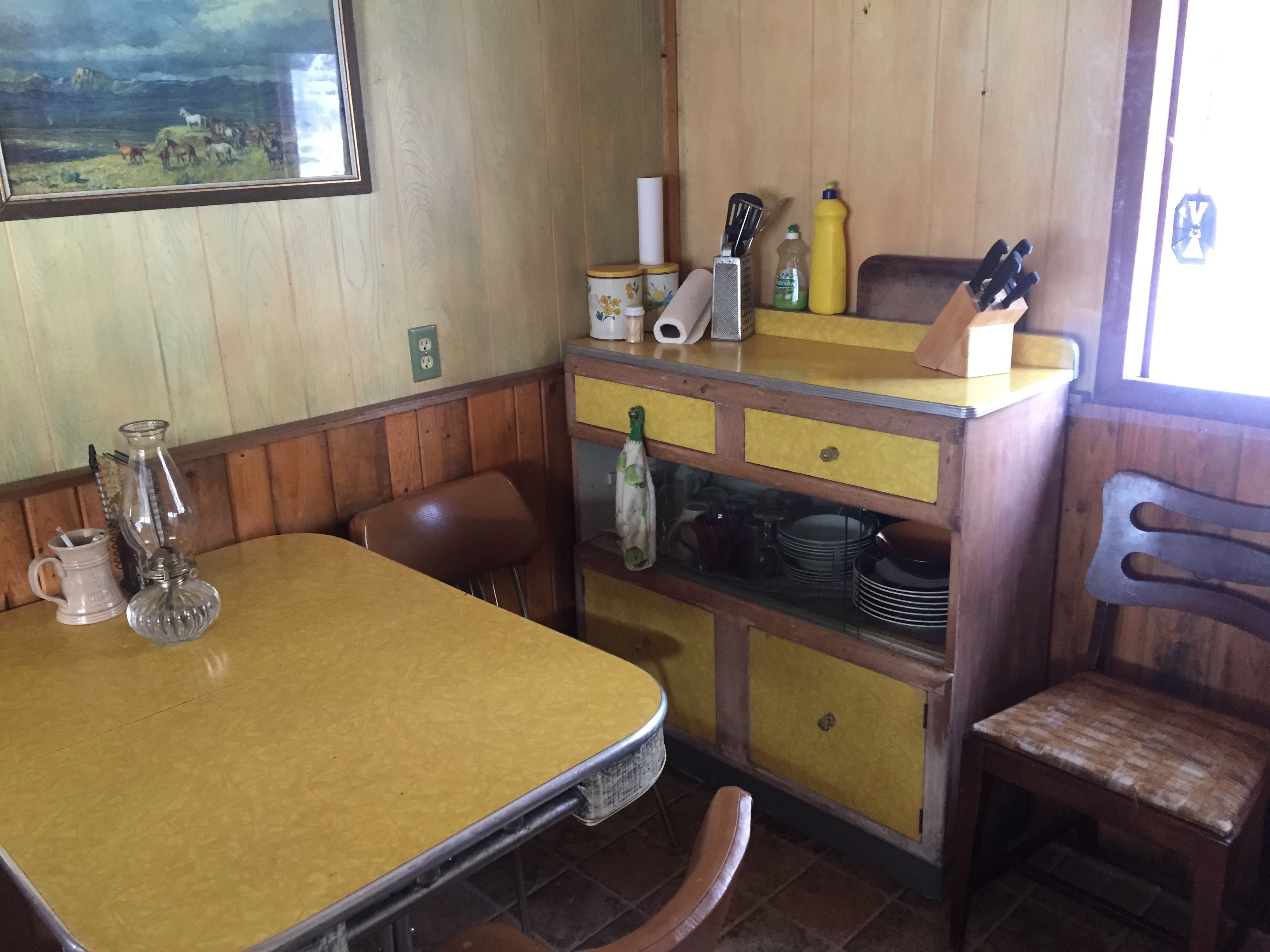 EARL'S PLACE
Earl's Place has utilities including electricity, running water, indoor plumbing with toilet and shower.

Other amenities include:
- Wood Stove for heating
- Full kitchen with stove and fridge
- Dishes, Cooking utensils
- Picnic area with fire pit

Pricing:
$110 per night for 1-2 people or $660 per week + GST
$150 per night for families or more than 2 people or $900 per week + GST
We prefer a minimum 2 night booking especially on weekend stays. Having said that we will entertain a single night booking based on a case by case basis with an additional charge of $20 per night.

Year round availability